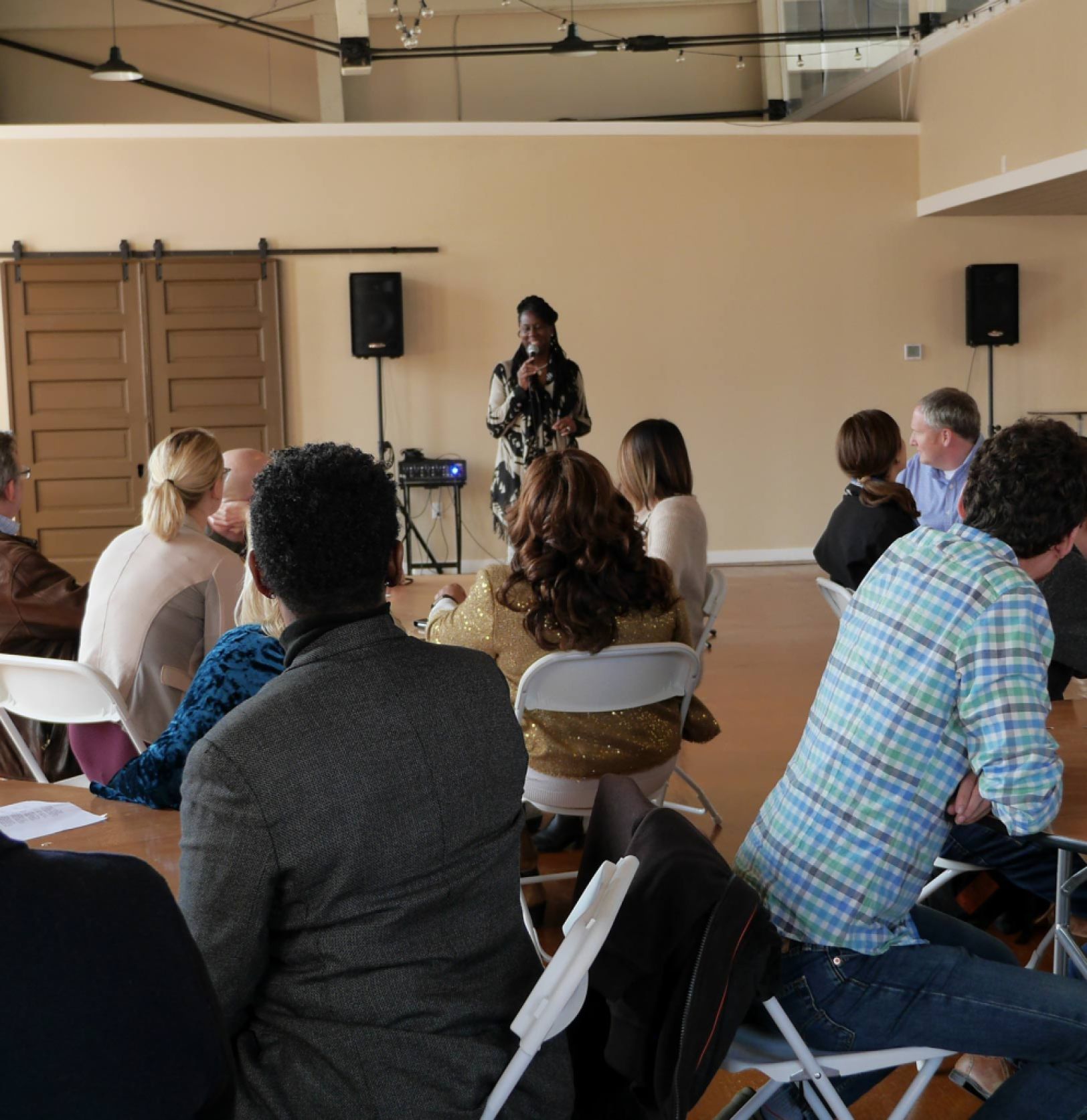 Help entrepreneurs in your community access tools and knowledge they need to launch their businesses.
Why become a FastTrac affiliate?
Offering Kauffman FastTrac® connects aspiring and early-stage entrepreneurs to the information, frameworks, and resources needed to start and grow a business. As an affiliate, you can determine the best delivery method for your community: in-person, virtual, or hybrid.
As a FastTrac affiliate, you'll help entrepreneurs to…
Write a business plan.
Determine the unique features and benefits of their products and services.
Build their company's brand and marketing.
Determine the steps to profitability.
Identify potential sources for funding.
Prepare for launch.
In order to become a FastTrac affiliate, you must…
Be physically located in the United States.
Accept our license terms and conditions.
Agree to our Terms of Use and Privacy Policy.
Agree to affiliate requirements.
Complete the affiliate application and interview.
Pay the one-time, non-refundable $200 application fee.
Agree to schedule an application review call.

Agree to complete affiliate onboarding

, which includes a virtual facilitation training session.
Frequently Asked Questions
There are a variety of ways you will be supported as an affiliate organization:
All affiliate organizations will have direct access to the Kauffman FastTrac program team, who can help answer questions and provide necessary guidance.
Program directors will be a part of the Affiliate Representative Program, which will provide unlimited mentoring to support the implementation and delivery of successful FastTrac programs.
Affiliate facilitators will receive a one-time Facilitator Training session, where you will learn to apply facilitation tools and techniques to help your course be as successful as possible. The training includes an overview of course content, website navigation, resources available for facilitators, and a list of FastTrac best practices for how to deliver course content.
Affiliates will have an application review call to determine if the company or organization applying is a good fit for FastTrac – and if FastTrac is a good fit for them.
Active affiliate facilitators are required to take a training session to teach a FastTrac course.
No, Kauffman FastTrac does not provide funding for affiliates.
Yes! If you are interested in becoming an affiliate, please reach out via the Contact Us form. The Kauffman FastTrac program team will be notified of your interest and will follow up via email reply, phone call, or virtual call if requested. During the follow up, the Kauffman FastTrac program team will be available to answer any questions about being an affiliate partner.
The application process takes about two weeks. However, as soon as the Kauffman FastTrac program team receives the application and payment, you will receive an email that provides a link to schedule an application review call with the program team. After that call, a decision will be made to accept or decline the application.
There's a wide range of organizations who become affiliate partners, including but not limited to.
Chambers of Commerce
Entrepreneurs Support Organizations (ESOs)
Universities
Small Business Development Centers (SBDC)
City/state government entities
Libraries
Women's Business Centers (WBCs)
Nonprofits
For-profits
Incubators
Accelerators
Economic Development Centers (EDCs)
2-year institutions
Consultants
Each affiliate is different, but the goal is for affiliates to offer their first cohort within 60 to 90 days of being accepted as an affiliate. In that time, the program director will go through the onboarding process, and at least one facilitator will need to be in a Virtual Facilitator Training cohort or graduated from Virtual Facilitator Training. At this point, they will have marketed, enrolled, and staffed their course.
We are happy to help! Send us your questions via the form below, and a Kauffman FastTrac program associate will be in contact shortly.
Have more questions
about what to expect?
Explore our frequently asked questions or send us a message through the form below about our affiliate program.
If you are ready to apply, complete the application form here.