Alexander Clifton, founder of Reactor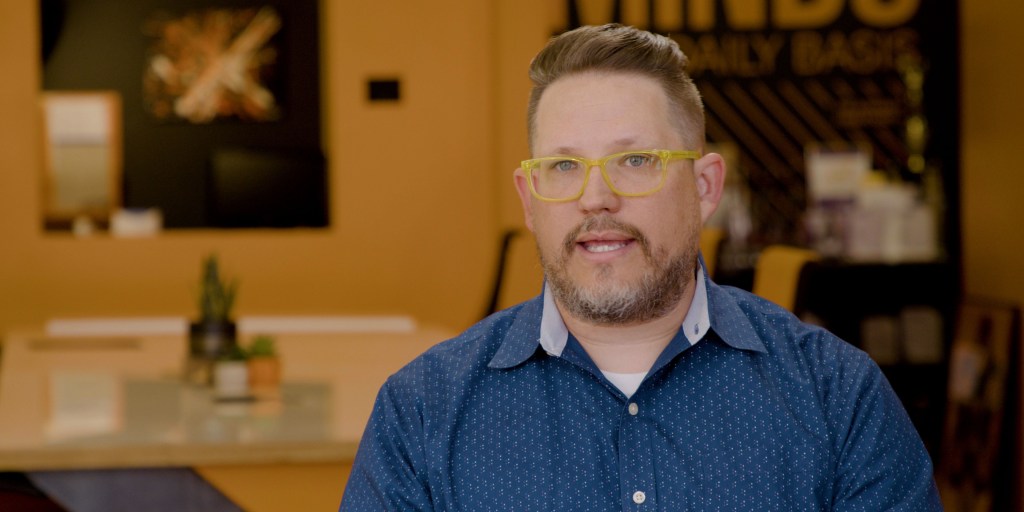 The Concept
As traditional marketing continues to shift into an online-focused approach, Reactor provides clients with branding, design, and social engagement services to grow and build their own companies through a creative lens. With the mission to develop E.P.I.C. (Engaging People in Conversation) brands, Reactor centers its culture on the relationship and connections made with clients.
Plan the Strategy
With an art degree in his back pocket and prior experience working in corporate, Alexander Clifton decided to merge both experiences to create a company where he could design brands and help them grow while forming a personal connection with the client in a smaller company setting. "The vision for creating the company was really all about how can you do something that's really personal? How can you connect with your clients, but still create really meaningful and engaging work that's just as good, if not better than what the big boys are creating," Alexander said.
Grow the Revenue
Considering the continuous evolution of marketing and social media, Alexander said that one of the most important lessons he has learned is that "if you don't adapt and change and evolve, then you're going to die essentially as a business." Reacting to change and current trends has allowed Reactor to have a growth mindset, aiming to continually progress the business by deciding not to stay the same. In the same manner, when it comes to pitching to new clients, Reactor's team will change their elevator pitch, updating terms and language to reflect the trend and generation of the client they are speaking with. Remaining inclusive to all potential clients has allowed for the company to continue to make personal connections while growing the number of clients they serve.
Expand the Market
In the Reactor company, the priority goal is to continue to network with individuals and companies in Kansas City to grow the network and develop relationships. Although the client number may increase, an essential element is to maintain close and personal connections to keep the small business feel. To thank current clients and attract new ones, Reactor offers a once-a-year experience for patrons by sending them a surprise box that contains activities and experiences to enjoy. More so, the company engages with the local community often by curating shows for artists and mixers to engage with the people they serve on the daily.
Insight/Hindsight
"Building that sense of community and a space where people feel like they've helped our business tremendously," Alexander said. "Our clients come in, members of the community. We've met so many incredible people. We've met all of our clients' parents and their kids." Forming deeper relationship with employees, clients, and community can develop trust and understanding and provide a better client and provider relationship.