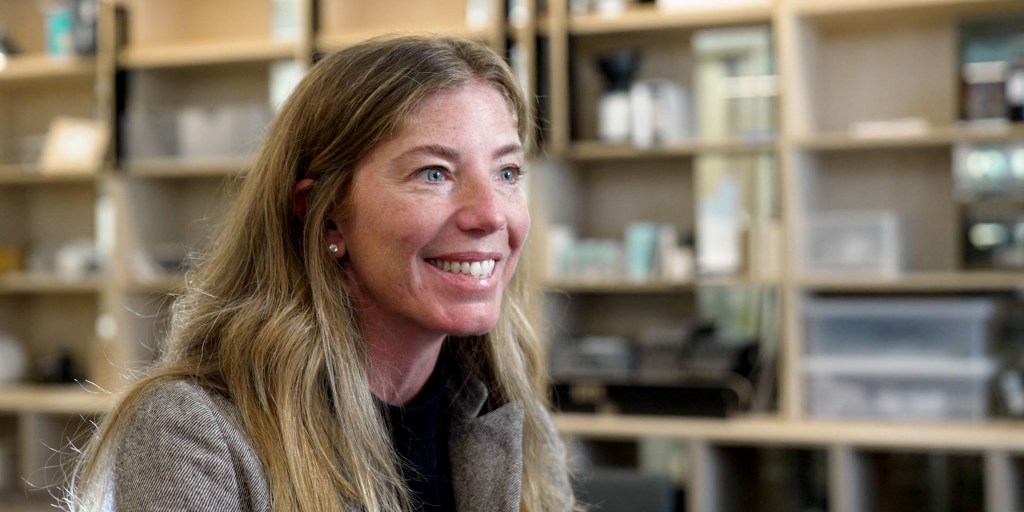 Jesse Hufft, founder of Hufft
The Concept
Hufft is an architecture, interior design, and fabrication studio that aims to strengthen the connection between people and places by designing innovative spaces that address the client's architectural needs and challenges.
Plan the Strategy
The idea for the Hufft studio began with Jesse Hufft and her husband's passion for design and customer service. Eventually, as the pursuit to start a business began, the business plan evolved from solely residential work and expanded to the commercial market and beyond. Although the company has evolved, design remains at its core. "We're designed driven by the context of the needs of the program, the project, and the location and geography of it. We call it our people, places concept and that really drives a lot of our business model and how we get our clients and how we do our projects, how we treat the whole process," Jesse said.
Grow the Revenue
In the early stages of the business, the company relied solely on word of mouth and relationships with their networks due to the lack of social media. As Hufft began to grow, it focused on building its brand and reputation to market the companies' values. "I think something my husband would say was very important in the beginning is having a reputation of being good to work with, fair, easy to work with, somewhere that somebody would come, and they enjoy the process, and hopefully what catapults that world of mouth," Jesse said.
Expand the Market
Apart from the studio located in Kansas City, Missouri, Hufft opened a second studio in Bentonville, Arkansas, as a result of an ongoing project in the area. Due to the continuous commute, the company thought about the idea of opening a second office in Bentonville, which appealed to one of the employees and led to the creation of a second studio. The second studio expanded the reach of the Hufft company and led to additional projects and clients being acquired subsequently.
Insight/Hindsight
As one prepares to start their own business, looking at each involved individual's skillset is crucial to note what skills are missing and who else needs to be brought in. Finding individuals that specialize in those specific areas early on can help manage that initial stage more effectively. At the same time, Jesse said that it's okay not to know everything. "I think you don't want to know everything, otherwise you could get in your own head and sometimes over think the risk of certain things can be very overwhelming," Jesse said.