Stephanie Sage, founder of Sage Restoration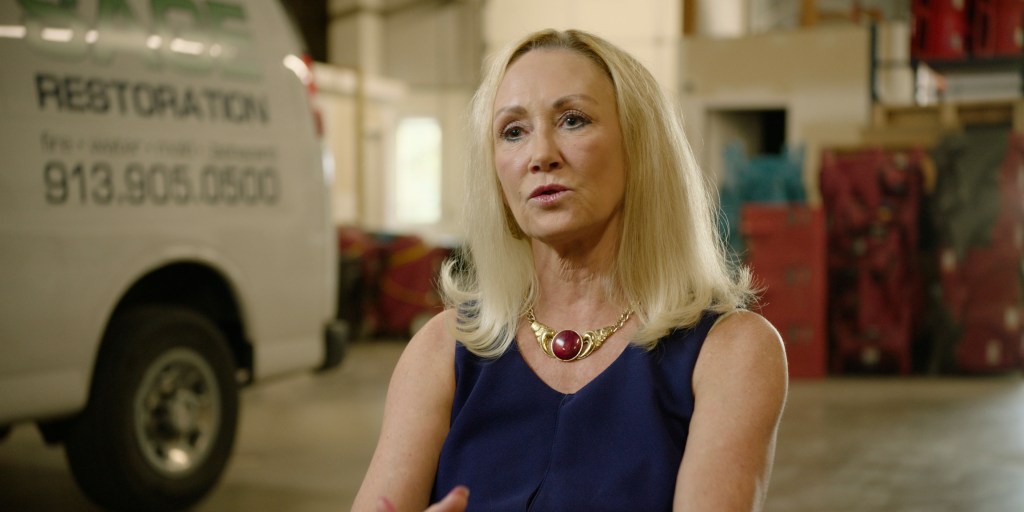 The Concept
Specializing in residential rehabilitation, Sage Restoration rescues properties from deterioration and brings them back to their prior glory.
Plan the Strategy
With roots in the mortgage industry, Stephanie and her husband researched adjacent fields, and found that property restoration fit the criteria that they looked for when it came to business: working with homeowners and improving their asset. Given the stagnant economy at the time, choosing an industry that could withstand a recession became critical.
Grow the Revenue
One of the biggest lessons that Stephanie provides to future entrepreneurs is to "do your due diligence before getting involved." Stephanie recalls experiencing a learning curve in the early years of the business as she realized she lacked field insights, had to take on training classes and did not know enough about competitors in addition to being a woman in a male dominated industry. With experience, Stephanie grew the number of projects she brought for the business by working with realtors by merging her previous experience as a mortgager.
Expand the Market
In order to grow their outreach, Stephanie began to host Lunch-n-Learns workshops to share information about the company as well as hitting the streets and contacting insurance agents to look for potential clients. Networking with Chambers of Commerce and Stephanie's connections in the industry became a key factor in building the foundation of the company especially in its early years as it gained exposure through the ecosystem the business had created. To further improve the efficiency of their processes and systems, Stephanie and her family create elaborate business plans for the upcoming year to have their goals in hindsight.
Insight/Hindsight
After completing competitor research, Sage Restorations took on an approach of urgency with care and compassion in every restoration project which began to distinguish them among competitors due to their focus on the costumer experience. "Sometimes you have to get in there and see what the competition is doing and think of ways to work around that," Stephanie said. "I will tell you from my own experience that you're better to be prepared than not prepared," she said.